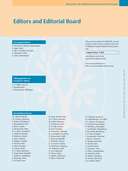 Real-time tissue elastography versus FibroScan for noninvasive assessment of liver fibrosis in chronic liver disease.
Ultraschall in der Medizin (Stuttgart, Germany : 1980)
Friedrich-Rust M, Schwarz A, Ong M, Dries V, Schirmacher P, Herrmann E, Samaras P, Bojunga J, Bohle RM, Zeuzem S, Sarrazin C
2009 Ultraschall Med Volume 30 Issue 5
PubMed 19813157 DOI 10.1055/s-0028-1109488
FibroTest Reliability Independant Team vs. Elastography HCV HBV Metabolic Diseases Alcohol Other liver Disease Fibrosis
---
PURPOSE
Transient elastography (FibroScan, [TE]) and serum fibrosis markers such as the FibroTest (FT) are established methods for the noninvasive staging of liver fibrosis. A study using real-time elastography (HI-RTE), which is integrated in a conventional ultrasound system, was recently published with comparable results to transient elastography. The aim of the present study was to validate real-time elastography using the formulas calculated in previous studies and to compare the results to transient elastography and FibroTest for the noninvasive assessment of liver fibrosis.
MATERIALS AND METHODS
One hundred and thirty-four patients with chronic liver disease and either histological assessment of liver fibrosis (n = 112) or proven liver cirrhosis (n = 22) were included in the study. All patients received TE, HI-RTE, and biochemical evaluation on the same day as presentation. The calculation of the elasticity score of real-time elastography was performed in accordance with the two previously published studies.
RESULTS
The Spearman correlation coefficient between transient elastography, real-time elastography and FibroTest with the histological Chevallier score was statistically significant with 0.78, 0.34, and 0.67, respectively (p < 0.01). The diagnostic accuracy expressed as areas under ROC curves was 0.84, 0.69 and 0.85 for the diagnosis of significant fibrosis (F > or = 2), and 0.97, 0.65, and 0.83 for the diagnosis of cirrhosis, respectively.
CONCLUSION
Real-time elastography in its present form cannot replace transient elastography for noninvasive assessment of liver fibrosis.
---
Citation Reference: